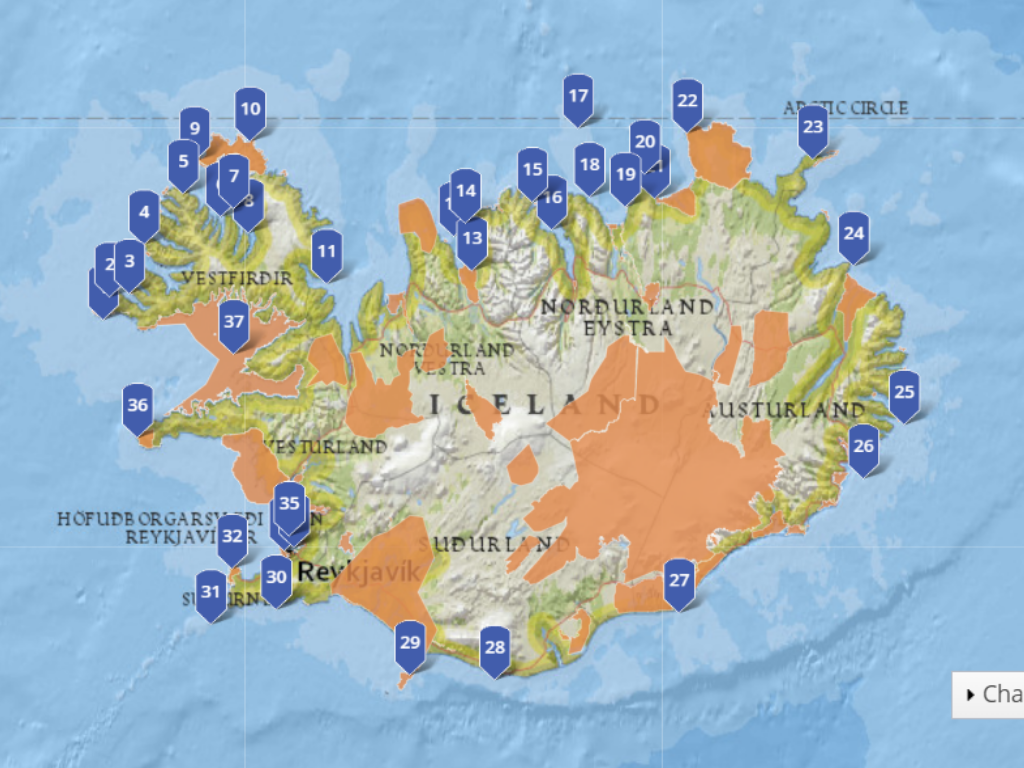 The protection of bird habitats is one of the most important bird conservation in our times. If the bird habitats disappear or diminish the bird species will be affected and become extinct or their population will decline significantly.  
Fuglavernd BirdLife Iceland has created a story map about 37 seabird colonies in Iceland because habitat conservation is one of the pillars in our strategy. Fuglavernd BirdLife Iceland also has the role to register IBA's on behalf of BirdLife International and currently there are 99 IBAs listed in Iceland. The 37 seabird colonies are all Important Bird Areas Internationally due to the large number of seabirds depending on them. 
The map seabird colonies in Iceland depicts on a map the location of the seabird colony, going clockwise around Iceland starting with Látrabjarg in the West fjords which is one of the largest bird cliffs in the world. Each colony has a photo and a description about the species, the status of the species on the Icelandic Red List of Birds. The description also has information about the legal protection of each site and uses as well as there are links to the BirdLife International IBA register in Iceland and the list of Internationally important bird areas compiled by the Icelandic Institute of Natural History. 
The goal of the story map is to educate and create general knowledge as well as a teachers source of material for all school levels. The map is compiled with beautiful photographs and based on data for your best scientist. 
Seabird colonies in Iceland - Story Map